GREEN COFFEE 21g x 10 sa hets – SRP 599.00 (AF20)
Green Coffee is n from unroasted seeds of plant Coffea Arabica or the popular Coffea fruit which is highly beneficial to our health, maintaining the levels of nutrients in our body and that includes weight loss. The green coffee beans are said to have high levels of chloregenic acid with biological effects related to antioxidant and anti-inflammatory activities. Antioxidants play a very important role intensifying the overall body metabolism. On the other hand. Green Tea is botanically known as Camelia synesis which revealed it as anti-carcinogenic, anti-diabetic and anti-depressant. It appears to have fat burning properties and contains catechins, a type of disease-fighting flavonoid and antioxidant. Overall, with two of these ingredients existing. Green Coffee and Green Tea they will produce miraculous health benefits that can lead,to optimum health and fitness.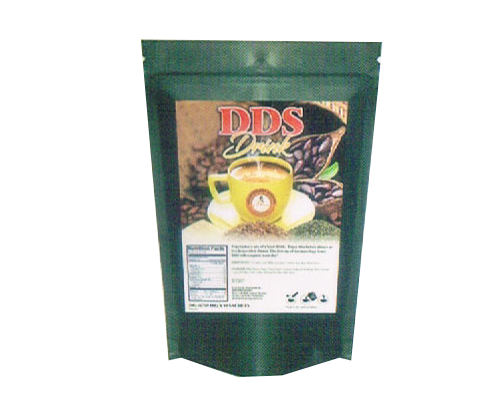 DETOX DAILY SUPPLEMENT (DDS 21g x 10 sachets – SRP 650.00 (AF22)
DDS or what we termed as Detox Daily Supplement contains Psyllium fibre a natural source of soluble fiber made from the husks of commonly known as laxative. This can help reduce weight and relieves constipation quickly and naturally. It also gives more benefits to the heart and pancreas since it is naturally gluten free. Moreover, it can reduce your desire for food because it serves as an appetite suppressant and improves digestive problems to boost your immune system. With the presence of cacao nibs that contain healthy antioxidants and chia and flax seeds which are both excellent plant-based sources of omega – 3 fatty acids, these make a good combination to cleanse the systems and improve digestive function that can eventually improve your health.
5 LEAF HARMONY TEA 21g x 10 sachets – SRP 350.00 (AF17)
SWEET BASIL – Anti-inflammatory, Antioxidant. Cancer-fighter, Pain-reducer (analgesic), Fever-reducer (antipyretic), Diabetes-preventer, Liver-protector (hepatoprotective), Blood vessel-protector, Anti-stress solution. Immune-booster.
CHRYSANTHEMUM – Diabetes, Stomach cancer. Chest pain, High blood pressure, fever, headache, dizziness, prostate cancer.
ROSE BUDS – Menstrual pain, Skin acne, Immune system booster, sore throat, Improve digestion, stress and anxiety, Urinary tract infection, weight loss. constipation.
JUJUBE – The most interesting health benefits of jujube include its ability to treat cancer, improve the health of the skin, cleanse the blood, relieve stress, stimulate restful sleep, strengthen the immune system, protect the liver, aid in weight loss, increase bone mineral density, and detoxify the body.
GOTU KOLA – Boosts central nervous system. Combats high blood pressure. Improves circulatory system, Repairs skin, Protects veins and blood vessels, Anti-bacterial properties.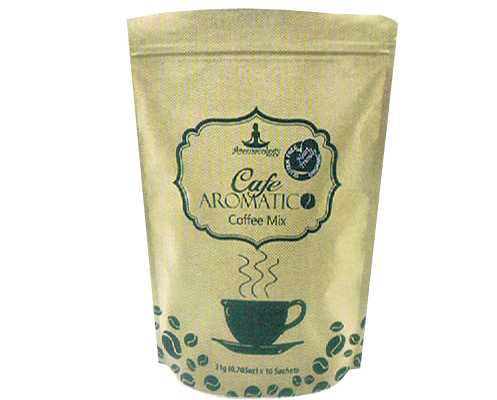 ORGANIC COFFEE MIX 21g x 10 sachets – SRP 399.00 (AF01)
Café Aromatico, the best way to start your day. Specially blended for those who enjoy organic coffee. Combined with natural Moringa, Ganoderma, Agaricus, Spirulina, Tongkat All the perfect natural super food, immune and energy boosting beverage for all occasion and the added extracts of Guarana, Lotus Leaf, Green Tea, Grapeseed Extract, Fibers that suppress appetite, detoxifying and incroaso the fat burning activity. You will have a great instant 15 in 1 nutritious quick coffee.
Increase the natural defenses of the body
Guarana-The all natural Brazilian fruit that is excellent in weight loss that helps shedding unwanted fats, detoxifier and appetite suppressant .
Provides nourishment to the eyes and the brain.
Promotes proper digestion with natural ingredients .
Promotes natural serum cholesterol.
Promotes cardiovascular activity
Burns fat
Diuretic, promotes the normal function of the liver and kidneys.
Beautifies the skin, acts as an Antioxidant.
Supports the normal sugar levels of the body.
Gives a feeling of general natural wellness
COCONUT OIL EXTRA VIRGIN
RAW • UNREFINED • COLD PRESSED
✓ Keep you fit
✓ Promote healthy heart
✓ Give you instant energy
✓ Support good thyroid function
✓ Help improve insulin secretion
✓ Hair conditioner
✓ Skin moisturizer
✓ Increase cell regeneration
✓ Promote anti viral and anti fungal activity
✓ Protect the body from free radicals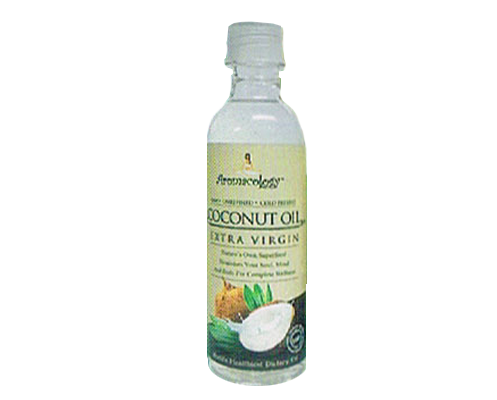 COCONUT OIL EXTRA VIRGIN 120ML – SRP 425.00 (AF12)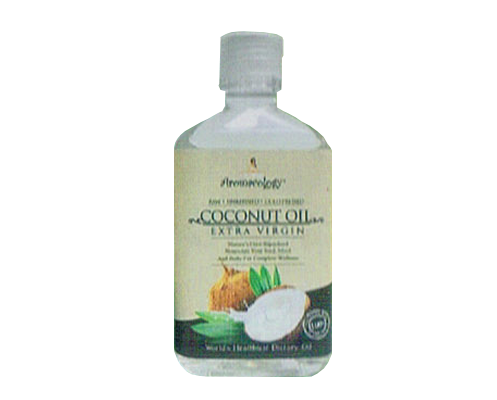 COCONUT OIL EXTRA VIRGIN 200ML – SRP 690.00 (AF13)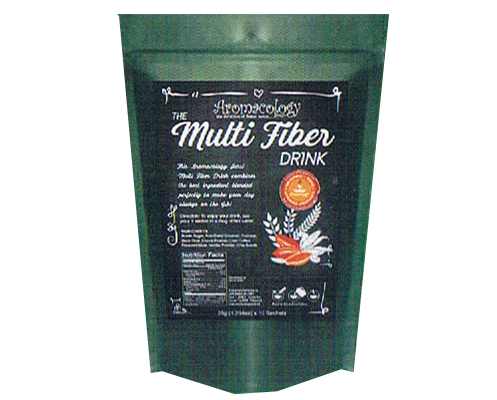 MULTI FIBER DRINK 30g x 10 sachets SRP 490.00 (AF14)
✓ Meal Replacement
✓ Low Sugar
✓ Help Loss Weight
✓ Excellent Source of Protein
✓ Rich in Calcium
✓ Rich in Fiber
✓ Rich in Phytonutrients
How to prepare: Add 2 tsbp of VCO then add 1 cup hot water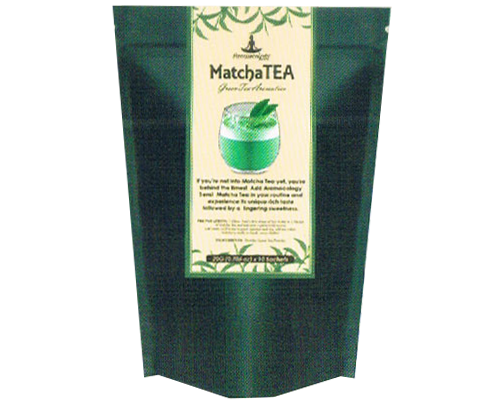 MATCHA TEA 21g x 10 sachets – SRP 370.00 (AFO3)
Your Daily Dose of Health When you drink Matcha you consume the whole leaves not just brewed water unlike other green teas. For this reason matcha contains, by volume, higher concentrations of catechins and vitamins. Blended with super food Moringa. Ganoderma, Agaricus, Guarana and Spirulina Extract. For maximum nutritional benefit, matcha tea is unparalleled.
A Nutritious Beverage: 
Rich in Antioxidants and Chlorophyll .
Aids in Weight Loss .
Natural Mood Enhancer .
Zero on the Glycemic Index (will not raise insulin levels).
Sugar-Free.
High in Fiber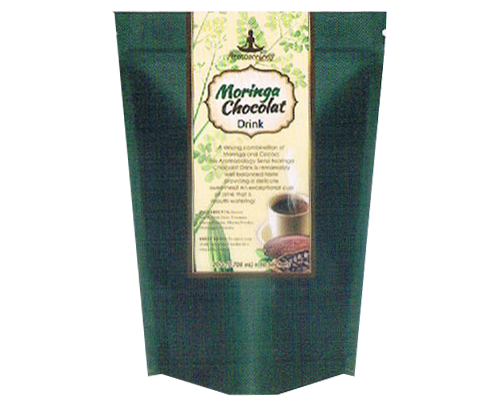 MORINGA CHOCOLAT 21g x 10 sachets – SRP 370.00 (AFO8)
HEALTH BENEFITS:
MORINGA OLEIFERA locally known as "malunggay". It contains high amounts of protein, all eight essential amino acids, a full spectrum of vitamins and minerals, and excessive amount of phytonutrients and other powerful disease-fighting antioxidants.
COENZYME Q10 (C0Q10) is a substance similar to a vitamin. It is found in every cell of the body. It also functions as an antioxidant, which protects the body from damage caused by harmful molecules. Coenzymes help enzymes work to digest food and perform other body processes, and they help protect the heart and skeletal muscles.
COCOA Rich in polyphenols, a group of protective antioxidant compounds found in many plant foods which protect our body from killer diseases. Cocoa is a natural anti-depressant because it has serotonin and dopamine, agents that enhances the produc-tion of various feel-good chemicals in the brain.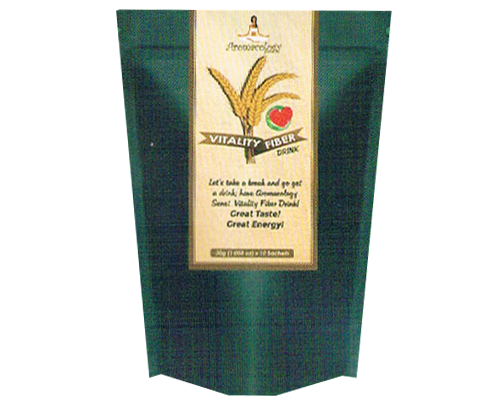 VITALITY FIBER 30g x 10 sachets SRP 790.00 (VF02)
Lose weight the healthy way!
✓ Boosts Immune System
✓ Low Glycemic Index
✓ Helps Improve Stamina and Performance
✓ Helps Reduce Weight
✓ Rich in Calcium
✓ Rich in Anti—Aging Properties
✓ Fiber, Lignans
✓ Contains 1,800mg of Omega 3 Fatty acid
✓ Excellent Source of Protein Rich in Phytonutrients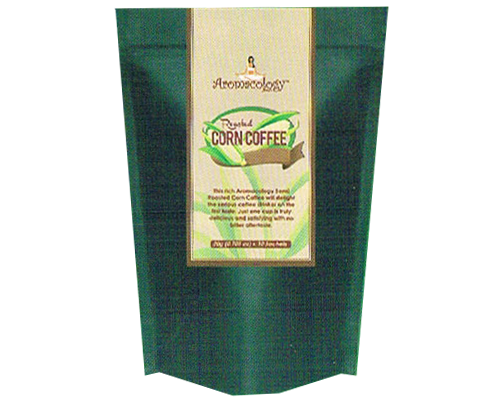 ROASTED CORN COFFEE with HERBS 30g x 10 sachets SRP 299.00 (AF11)
A Healthy Alternative 10-in-1 Mix
✓ Control Diabetes
✓ High in Fiber
✓ No Caffeine
✓ Prevent cardiovascular disease
✓ Lower hypertension
✓ Reduce cholesterol level
✓ Minimize risk of colon disease
✓ Prevent neural-tube defects in infants